Kem chuoi – Banana Coconut Cream Pops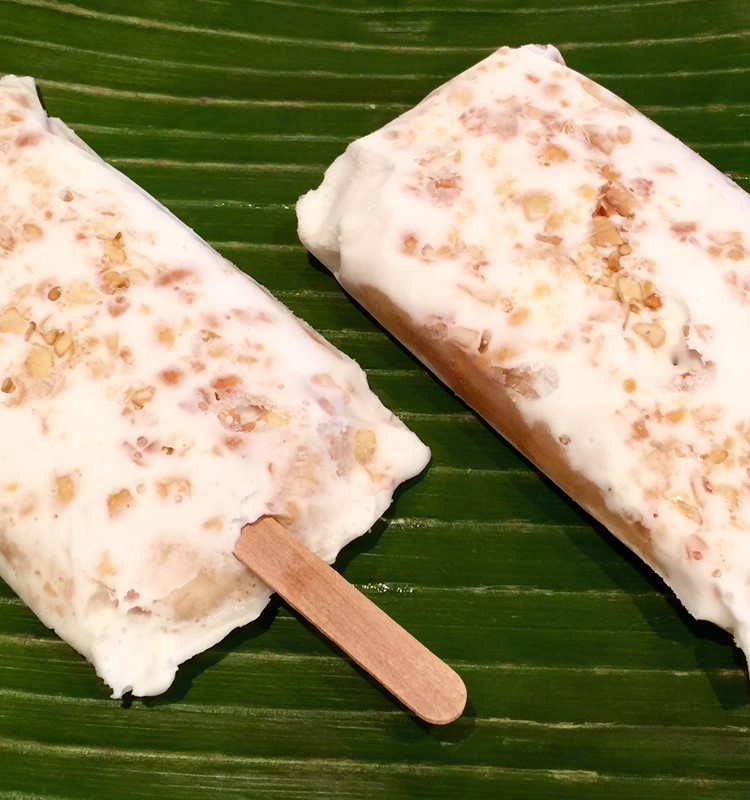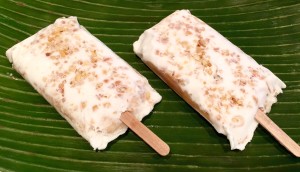 Kem chuoi - Banana Coconut Cream Pops
2016-02-19 14:24:53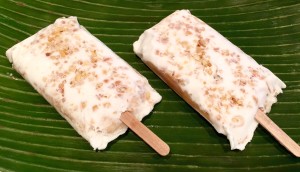 Kem chuoi - Banana Coconut Cream Pops is simply delicious that no one can resist. It's so refreshing and easy to make. With this recipe, you can make good use of your ripe banana that you have left over.
Ingredients
* Ingredients are written in English & Vietnamese.
* Nguyên liệu được bằng Tiếng Anh & Tiếng Việt.
Ingredients for 6-7 Banana Coconut Cream Pops
6-7 large Vietnamese banana
1 can coconut cream (400ml)
1/4 cup sugar
1/2 tsp kosher salt
1 Tbsp cornstarch
1/2 cup peanuts (peeled)
6-7 sandwich size ziploc bags
6-7 popsicle sticks
* FOR step by step YouTube Video tutorial, CLICK the Link at the bottom of the page.
* The freezing time from 3-4 hours.
************************************
Nguyên liệu để làm 6-7 kem chuối
6-7 trái chuối sứ lớn
1/4 cup đường
1/2 mcafe muối
1 Mcanh bột năng
1 lon nước dừa 400ml
1/2 cup đậu phộng
6-7 bộc ziploc
6-7 que nhỏ
* Thời gian đông kem có thể từ 3-4 giờ.
Adapted from Click here for YouTube video tutorial---Bấm vào đây xem video
The Beth Kitchen http://www.thebethkitchen.com/