Homemade Easy – Delicious Sweet Rolls and Bread_ Banh Mi Ngot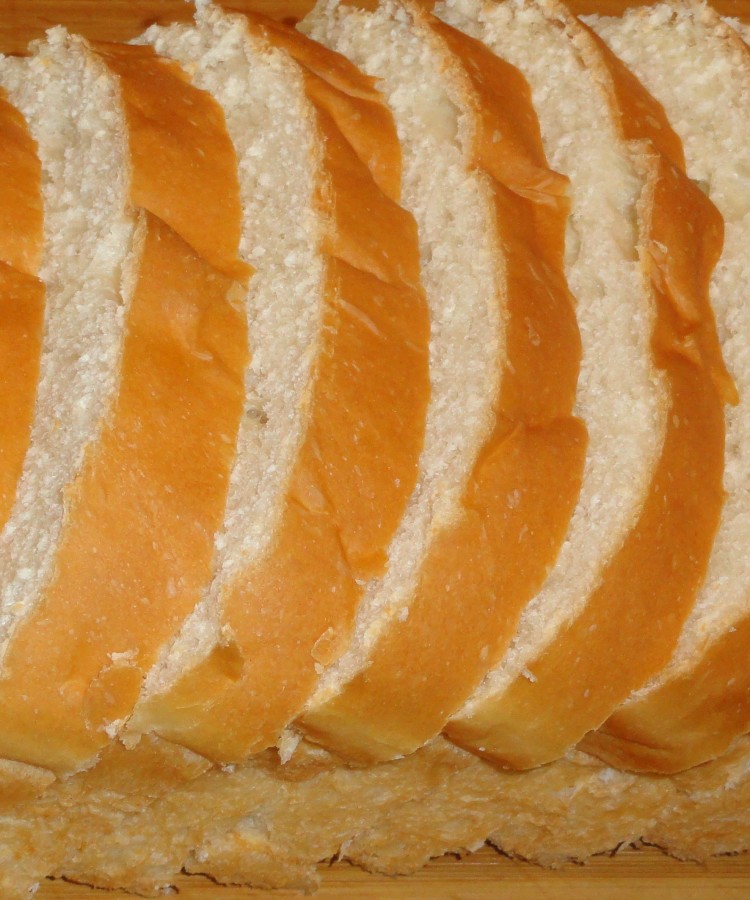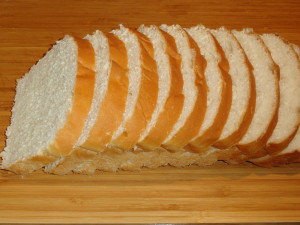 Homemade Easy - Delicious Sweet Rolls and Bread_ Banh Mi Ngot
2016-02-16 19:54:54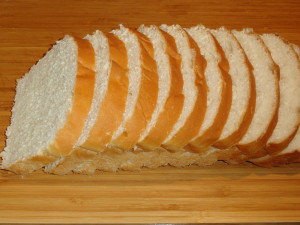 Please give this recipe a try and it will change your mind about homemade bread forever. It's a time consumer but it's worth the effort. No need of fancy machine or take forever kneading. The rolls and bread are so good that you can eat it with almost anything.
Ingredients
* Ingredients are written in English & Vietnamese.
* Nguyên liệu được viết bằng Tiếng Anh & Tiếng việt.
Ingredients for 1 loave and 15 rolls
6 cup bread flour (King Arthur Bread flour)
2/3 cup white sugar
2 cup lukewarm water
1-1/2 Tbsp active dry yeast
1-1/2 tsp kosher salt
1/4 cup vegetable oil
* FOR step by step YouTube Video tutorial, CLICK the Link at the bottom of the page.
* Baking time is slightly different, depending on the temperature of your oven. You may need to bake your bread a couple minute longer or shorter. *** I "Proof" my shaped dough rolls in the oven for 40 mins. If your oven don't have a " Proof option" then you may need to let your dough rolls rise for 60- 80 mins or until it doubled it size. *** Rising time may different from warm weather and cold weather.
* Positioned your oven rack in the middle of oven.
Thank you and Happy Baking!
*********************************************************
*Nguyên Liệu cho 1 ổ bánh và 1 khay 15 bánh nhỏ
6 cup bột bánh mì (King Arthur Bread flour)
2/3 cup đường
2 cup nước ấm
1-1/2 Tbsp men nở (active dry yeast)
1-1/2 tsp muối
1/4 cup dầu ăn
Hòa tan đường với nước, cho men vào khuấy đều đậy nắp để men nở trong 10 phút. Sau khi men đã nở cho muối vào khuấy đều, cho tiếp dầu ăn vào khuấy đều. Từ từ cho bột vào trộn đều, nhồi bột khoãng 1-2 phút, vo tròn bột và thoa ít dầu lên mặt bột, đậy nắp và đặt bột vào chổ ấm ủ bột từ 2-3 tiếng. Sau khi bột đã nở, chia bột ra làm 3 phần. Một phần cho ổ bánh và hai phần cho bánh nhỏ. Ủ bánh lần thứ hai khoãng từ 40- 60 phút. Làm lò nóng 350°F nướng bánh nhỏ từ 20-23 phút và ổ lớn 25-27 phút. *** Tùy nhiệt độ mỗi lò khác nhau bánh có thể nướng lâu hơn hay nhanh hơn.
**Nên ủ bánh nơi kín gió thì bánh không bị khô (mình thường ủ bánh "Proof" trong lò là 40 phút.) Nếu lò cuả bạn không có "Proof" thì bạn phải ủ bánh từ 60- 80 phút, hay có thể lâu hay nhanh hơn thì bánh nở gấp đôi.*** Mùa hè ủ bột thì nhanh hơn là mùa đông.
* *Chúc các bạn thành công! Xin bấm LIKE, SHARE OR SUBSCRIBE
Thank you
Adapted from Click here for YouTube video tutorial---Bấm vào đây xem video
The Beth Kitchen http://www.thebethkitchen.com/