Homemade Easy, Delicious Palmiers / Bánh Bướm Cuộn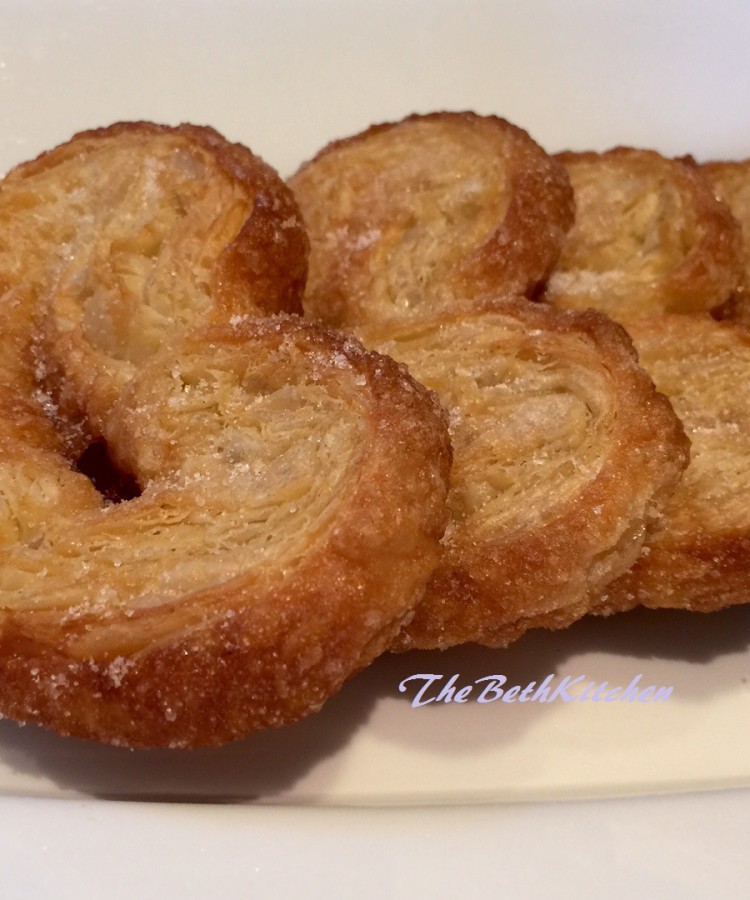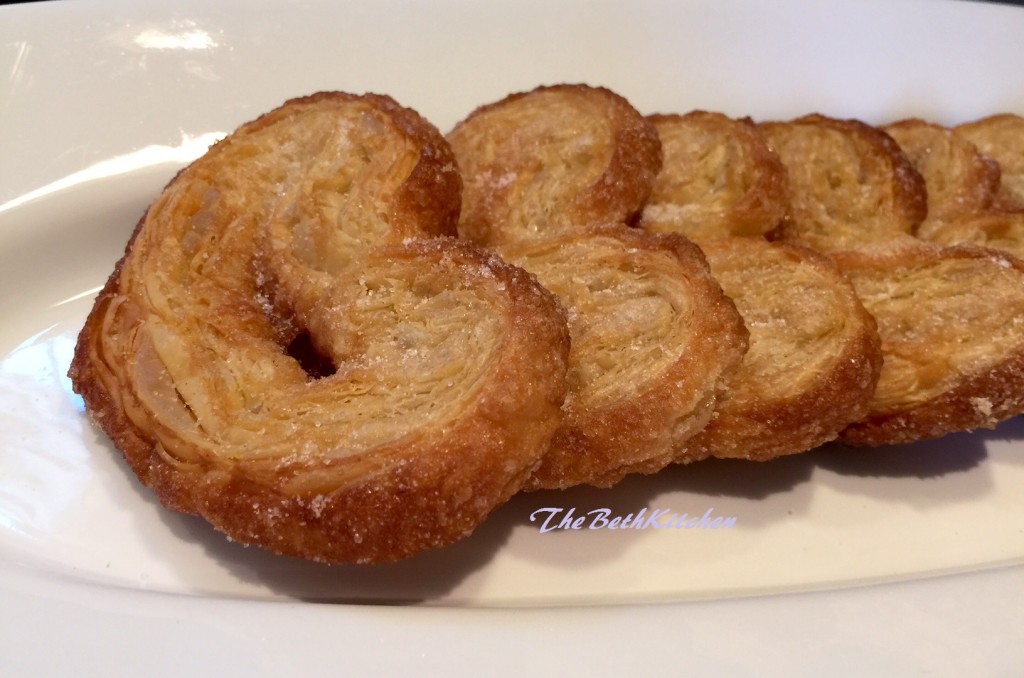 Homemade Easy, Delicious Palmiers / Bánh Bướm Cuộn
2016-04-16 14:58:49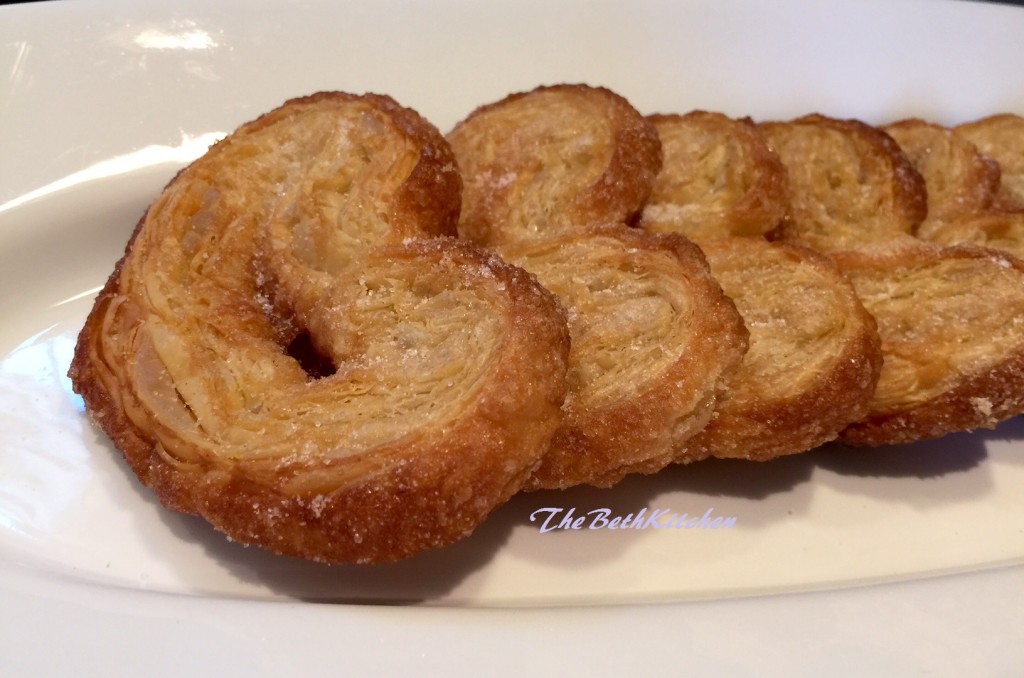 Palmiers/ Bánh Bướm Cuộn is a flaky crunchy, buttery cookies. In this recipe you will be surprise how easy it is to make these delicious cookies at home.
Ingredients
* Igredients are written in English and Vietnamese.
* Nguyên liệu được viết bằng Tiếng Anh và Tiếng Việt.
Ingredients for 26 cookies
1 box of Puff pastry Ready to bake sheets 17.3 OZ
4 Tbsp sweet cream butter melted ( salted butter )
1/4 cup sugar, if you like it more sweet than increased the sugar up to 1/3 cup.
2-3 tsp sugar for sprinkling on to the hot cookies.
* For YouTube video tutorial, click into the link at the bottom of the page.
* Keep puff pastry in the freezer until it's ready to use. It may take 35-40 mins to thaw. If thawed pastry become warm/or soft after thawing, Promptly place in freezer for 5 mins then use as recipe directed. Bake at 400°F preheated oven for 23 -25 mins or until it's golden brown, keep your eyes on it.
**********************************************
Nguyên liệu cho 26 bánh
1 hộp bánh Puff pastry 17.3 OZ
4 Tbsp bơ mặn làm tan chảy ( Sweet cream butter - Salted butter )
1/4 cup đường, nếu thích ăn ngọt hơn thì có thể tăng lượng đường lên 1/3 cup.
2-3 tsp đường để rắ lên bánh khi bánh đang còn nóng.
* Vỏ bánh nên để trong tủ đá đến khi dùng thì lấy ra trước 35-40' cho tan đá. Nếu vỏ bánh để lâu bị mềm thì cho trở lại tủ đá 5' và tiếp tục làm theo cách chỉ dẩn. Lò nóng 400°F, đặt vỉ ở tầng thấp #3. Nướng bánh từ 23-25' tùy theo nhiệt độ mổi lò khác nhau, thời gian nướng có thể lâu hơn hay nhanh hơn. Nướng đến khi bánh vàng đều là được.
NHỚ COI CHỪNG ĐỪNG ĐỂ BÁNH CHÁY!
Adapted from Click here for YouTube video Tutorial---Bấm vào đây để xem video
The Beth Kitchen http://www.thebethkitchen.com/