Tôm Kho Tàu – Sauté Shrimp in Roe Sauce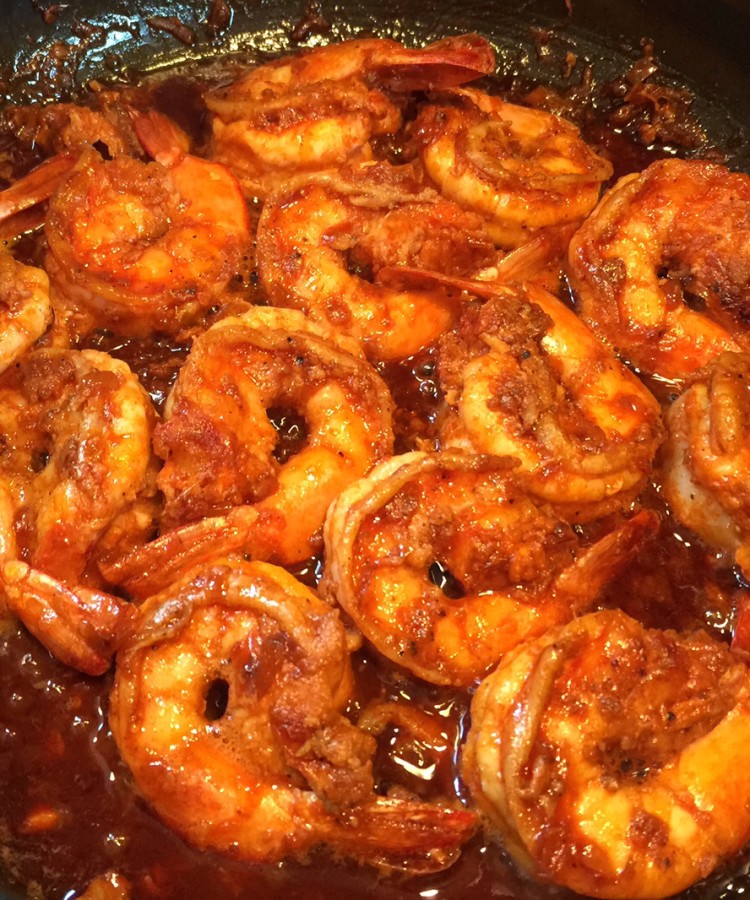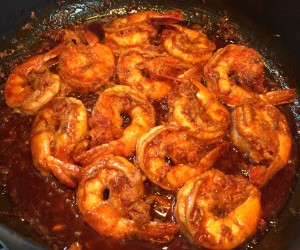 Tôm Kho Tàu - Sauté Shrimp in Roe Sauce
2016-02-18 12:53:38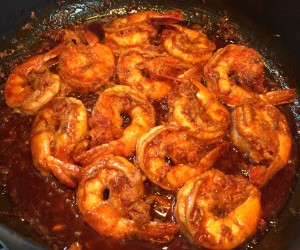 Tom Kho Tau is delicious and simple dish to make. It is very popular in Southern Vietnam since there are fresh shrimp abundantly available. The key to this recipe is to get fresh shrimp with a lot of roe. Tom kho tau goes best with steamed white rice and assorted cook vegetable. There are so many ways to make Tom Kho Tau but this is my way to prepare this dish.
Ingredients
* Ingredients are written in both English & Vietnamese.
* Nguyên liệu được viết bằng Tiếng Việt & Tiếng Anh.
Ingredients: Serve 3 - 4 people
1 lb large shrimp (≈13 shrimps)
1-1/2 tsp fresh ginger
2 cloves of garlic
1 medium shallot
2-3 white part of scallions (save green part for garnish)
2 tsp cooking wine
1/4 tsp black pepper
1/2 tsp kosher salt
1/4 tsp paprika- only optional, to enhance roe color
2 tsp sugar
2 tsp fish sauce
1/2 cup coconut juice
Olive oil for cooking
* Served with steamed white rice and assorted vegetable like
cucumber or steamed broccoli.
* FOR step by step YouTube Video tutorial, CLICK the Link at the bottom of the page.
* Remove shrimp from the refrigerator 10 mins before cooking.
* Feel free to adjust the seasoning to your liking.
*****************************************************
Nguyên liệu cho 3-4 người dùng
1 pound tôm lớn ( 13 con )
1-1/2 tsp gừng
2 tép tỏi
1 củ hành tím
2-3 tép hành,
2 tsp rượu nấu ăn
1/2 tsp muối
1/4 tsp tiêu
1/4 tsp bột ớt màu
2 tsp đường
2 tsp nước mắm
1/2 chén nước dừa tươi
Dầu ăn để nấu
* Dùng với Cơm và dưa leo...
* Ướp tôm 30 ph trong tủ lạnh, 10 ph trước khi nấu lấy tôm ra cho tôm đỡ lạnh.
* Có thể gia giảm gia vị cho phù hợp với khẩu vị gia đình.
Adapted from Click here for YouTube video tutorial---Bấm vào đây xem video.
The Beth Kitchen http://www.thebethkitchen.com/