How to make Vietnamese Beef Meatballs – Bo Vien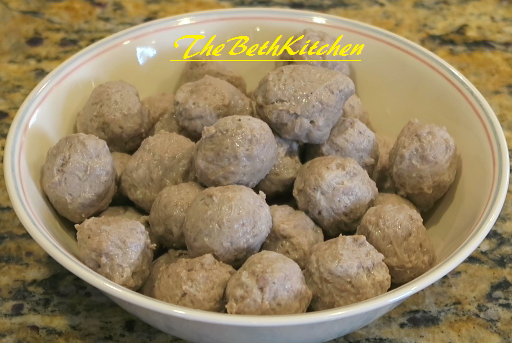 How to make Vietnamese Beef Meatballs - Bo Vien
2017-11-22 05:00:12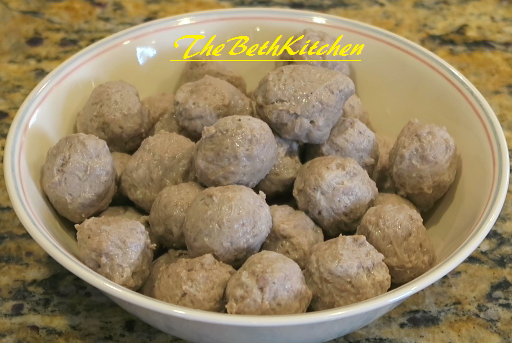 Easy to make and taste delicious Vietnamese Beef Meatballs. Bo vien is crunchy and chewy and it smell so good. Homemade meatballs are the best, I hope you will give this recipe a try.
Ingredients: Make 1 lb beef meatballs
1 lb = 470 gr beef chuck pot roast
4 cloves = 20 gr fresh garlic
2 Tbsp = 16 gr cornstarch
2 tsp = 8 gr sugar
2 1/2 Tbsp = 50 gr good fish sauce, you can use up to 3 Tbsp.
1/2 tsp = 2,3 gr black pepper
* 4 Tbsp full = 65 gr ice cold water
* 1/2 + 1/4 tsp = 4 gr baking soda, you can use 3 gr.
* 8 cups = 1.9 litter of water
* 1 1/2 tsp kosher salt
* Bowl of ice cold water.
Notes
* Meatballs texture will become chewy and crunchy when it's completely cold, the colder the better.The best way is to keep them in the freezer until it ready to use, the meatballs taste better and more crunchy.
*I used this broth base but without the shrimp, recipe here: https://youtu.be/L-tVqiSeAX4
then add the cooking liquid from this meatballs. Season the broth add fried garlic,... Enjoy!
There are couple of way to eat: with pork broth and fried garlic we called Hu Tieu Bo Vien.
With beef broth and with out fried garlic it's called Pho Bo Vien.
Adapted from Please click here for YouTube video tutorial, https://youtu.be/eeE-ZjuCOFQ
The Beth Kitchen http://www.thebethkitchen.com/
Comments