How to make Chicken Liver Pâté – Pâté Gan Gà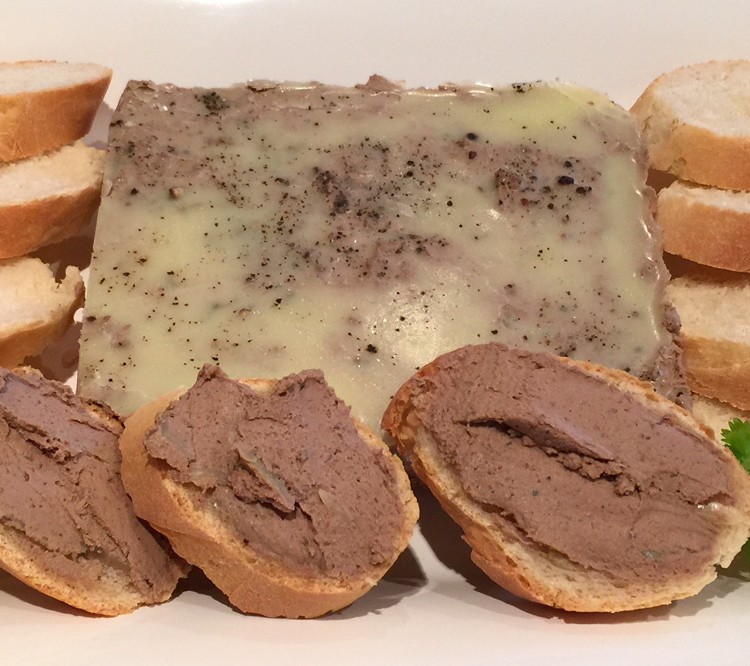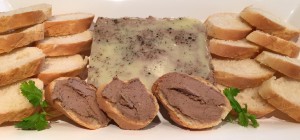 How to make Chicken Liver Pâté - Pâté Gan Gà
2016-02-19 13:24:47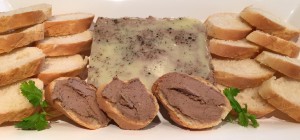 This Pâté recipe is so easy to make and the taste is out of this world! It's has a rich flavor and a very smooth texture which go so well with toasted baguette. You can serve it as a appetizer and it's was bound to be a crowd pleaser. Give it a try and you will love it.
Ingredients
* Ingredient are written in English & Vietnamese.
* Nguyên liệu được viết bằng Tiếng Anh & Tiếng Việt.
Ingredients: for 2 lbs Pate
1-1/2 lbs chicken liver washed and drained well
4 large shallots - 4 oz
4 cloves garlic
1-1/2 sticks of unsalted butter
2 bay leaves
1 tsp kosher salt
1 tsp sugar
1/2 tsp black pepper + 1/4 tsp for sprinkle on the top
1/4 tsp dried basil
1-1/2 Tbsp whiskey
* FOR step by step YouTube Video tutorial, CLICK the Link at the bottom of the page.
******************************
Nguyên liệu
1-1/2 pound gan gà, rửa sạch để ráo
4 củ hành tím - 110 gr
4 tép tỏi
1-1/2 cây bơ lạt
2 lá nguyệt quế
1 mcafe muối
1 mcafe đường
1/2 mcafe tiêu + 1/4 mcafe rắc lên mặt pâté
1/4 mcafe lá húng cây khô
1-1/2 Mcanh rượu whiskey
Adapted from Click here for YouTube video tutorial---Bấm vào đây xem video.
The Beth Kitchen http://www.thebethkitchen.com/