Grilled Mackerel with lemon grass and Hot Chili / Cá Nướng sả, ớt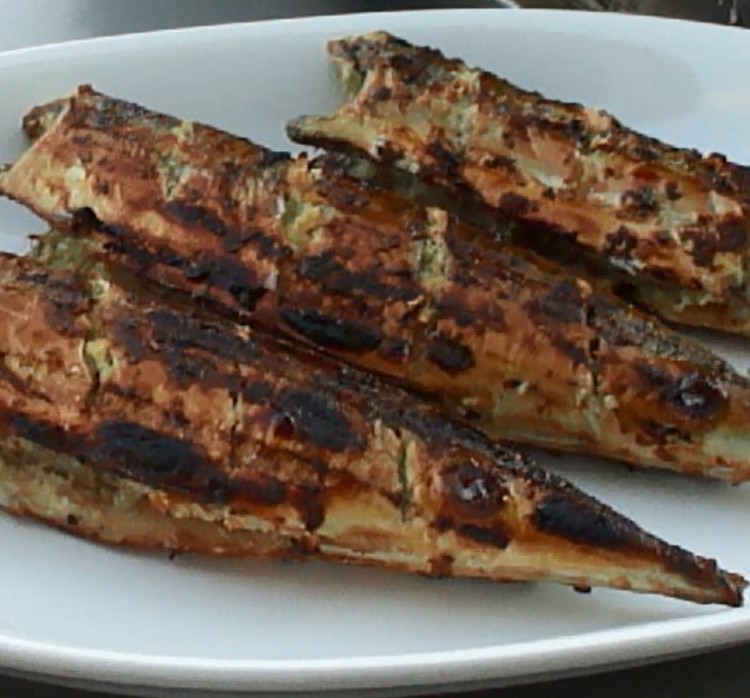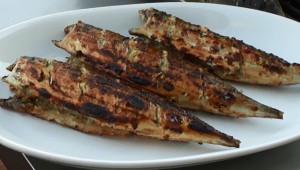 Grilled Mackerel with lemon grass and Hot Chili / Cá Nướng Sả, ớt
2016-02-17 09:01:00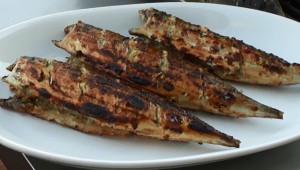 Grilled Mackerel with lemon grass and Hot Chili make a delicious and healthy lunch or dinner. It's quick and very easy to prepare. Mackerel is great for grilling and very affordable fish. Serve with steam rice and some sauteed vegetable with soy sauce and sliced hot peppers. Give it a try and you will love it.
Ingredients
* Ingredients are written in both English and Vietnamese.
* Nguyên liệu được viết bằng Tiếng Anh & Tiếng Việt.
Ingredients: Serve 4 people
3 whole cleaned mackerel (≈3lbs)
2 stalk lemon grass
4 shallot
4 cloves garlic
3 hot chili
2-1/2 to 3 tsp kosher salt
1 tsp sugar
1 Tbsp veg. oil to grease the grill
* FOR step by step YouTube Video tutorial, CLICK the Link at the bottom of the page.
* Marinate fish for 4-5 hrs in refrigerator.
* Allow fish to return to room temperature 20 mins before grilling.
* Grill fish 6-8 mins on each side and also the back of fish.
* Greasing the grill is a must!
***************************************
Nguyên liệu cho 4 người dùng
3 pound cá Basa/cá thu ảo
2-1/2 - 3 mcafe muối
1 mcafe đường
2 tép sả
4 củ hành tím
4 tép tỏi
3 trái ớt
1 Mcanh dầu ăn đễ thoa vỉ nướng
Lưu ý
* Ướp cá từ 4-5 tiếng và nhớ cá phải được bảo quản trong tủ lạnh.
* Trước khi nướng 20 phút lấy cá từ tủ lạnh ra cho đở lạnh.
* Vỉ nướng phải thoa dầu, đễ cá không dính.
* Nướng cá 6-8 phút mỗi bên và 6-8 phút lưng cá.
Adapted from Click here for YouTube video tutorial---Bấm vào đây xem video.
The Beth Kitchen http://www.thebethkitchen.com/