EASY to make Cream Cheese Dip for Smoked Salmon Appetizer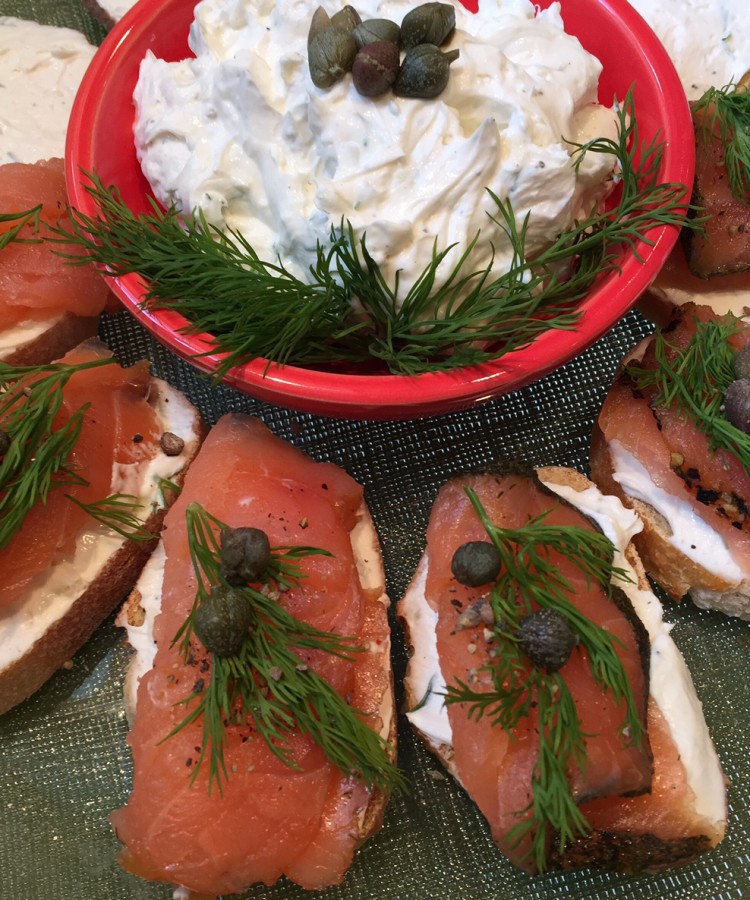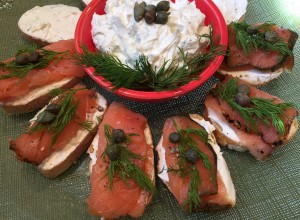 EASY to make Cream Cheese Dip for Smoked Salmon Appetizer
2016-02-17 08:51:02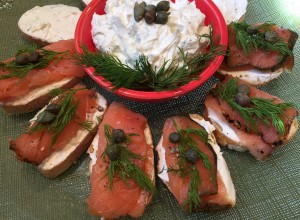 Smoked Salmon with cream cheese dip is delicious and elegant for any party and it is very easy to make. It can be serve as an appetizer and it can be kept well in the refrigerator.
Ingredients
1/2 cup sour cream
8 oz cream cheese, softened
1/8 tsp kosher salt
1/2 tsp black pepper
1 Tbsp finely chopped dill
1-1/2 to 2 Tbsp finely chopped onion
1 baguette
12 oz smoked salmon slices
Garnish with capers, dill and black pepper
Adapted from Click here for YouTube video tutorial.
The Beth Kitchen http://www.thebethkitchen.com/