Chả Lụa – Vietnamese Pork Ham – Pork Roll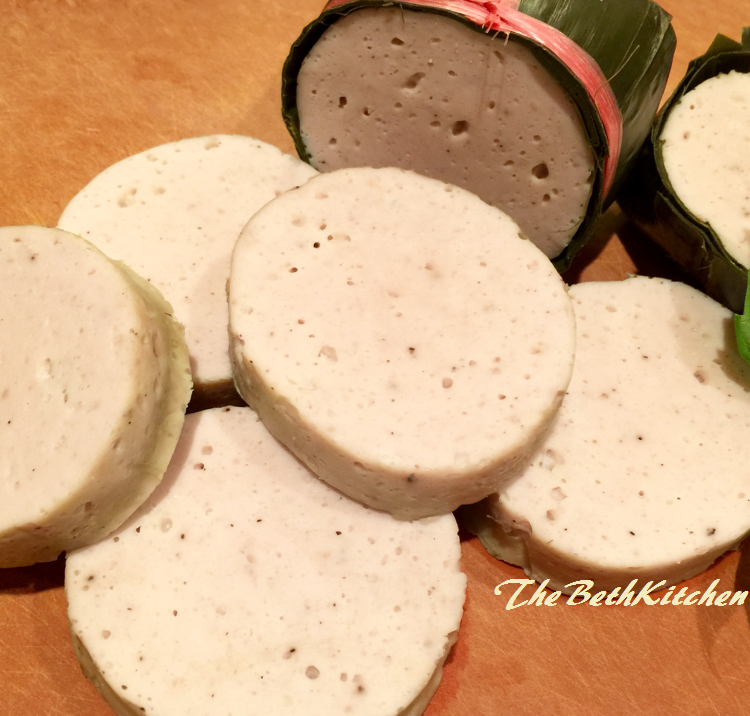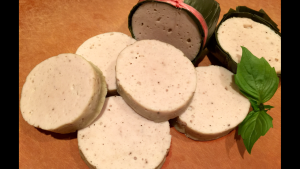 Chả Lụa - Vietnamese Pork Ham - Pork Roll
2016-02-19 19:21:08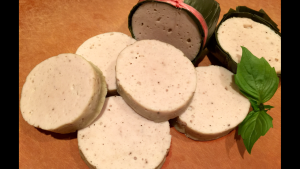 This is an easiest way to make perfect Chả Lụa/Vietnamese Pork Ham. It has a chewy, crunchy texture, very healthy and delicious.
Ingredients
* Ingredients are written in English & Vietnamese.
* Nguyên liệu được viết bằng Tiếng Anh & Tiếng Việt.
Ingredient for 1 lb pork ham
1 lb pork loin fat removed
2 cloves garlic
1/4 tsp pepper
2-1/2 tsp sugar
2 Tbsp cornstarch
2 Tbsp fish sauce ( 3 Crabs Brand )
6 Tbsp very cold water (cold water from the Refrigerator)
1/2 tsp + 1/8 tsp baking soda
Banana leave + plastic or cotton twine
* FOR step by step YouTube Video tutorial, CLICK the Link at the bottom of the page.
* Please follow my step by step process and make sure to wrap your pork roll tightly with banana leave. Tie it tight with plastic twine but not super tight since the pork paste will expand a little during cooking.
**********************************************************
Nguyên liệu cho 1 lb chả lụa
1 lb thịt nạc thăn đã lọc sạch mỡ, thái thật mỏng.
2 tép tỏi
1/4 tsp tiêu
2-1/2 tsp đường khoảng 9 gr
2 Tbsp bột bắp
2 Tbsp nước mắm ngon hiệu 3 cua
6 Tbsp nước thật lạnh (nước trong tủ lạnh)
1/2 tsp + 1/8 tsp muối nở khoảng 3 gr (Baking soda)
Lá chuối, dây cột
** Lưu ý: Thịt thái mỏng, càng mỏng càng dễ xay. Tùy theo độ mạnh hay yếu của máy xay, mà các bạn phải xay thịt lâu hơn thời gian mình nói nhé. Xay cho thịt thật mịn, thật dai thì chả mới ngon. Nếu dùng máy xay mà thịt chưa dai lắm và muốn bảo đảm chả dai thì các bạn có thể cho thịt vào máy mixer quết vài phút thì chả sẽ rất dai.
** Lưu ý: nên sử dụng lượng muối nở cho chính xác vì khi dùng nhiều hơn quy định sẽ ảnh hưởng đến độ nở của chả. Chả sẽ nở thật to và sẽ co lại khi nguội nhìn không đẹp mắt.
** Lưu ý: gói chả cho chặt và khi cột thì cột chặt vừa phải đừng cột quá chặt vì chả còn nở.
Chúc các bạn thành công!
Adapted from Click here for YouTube video tutorial---Bấm vào đây xem video.
The Beth Kitchen http://www.thebethkitchen.com/