Chả Giò/Egg Rolls/Crispy Spring Rolls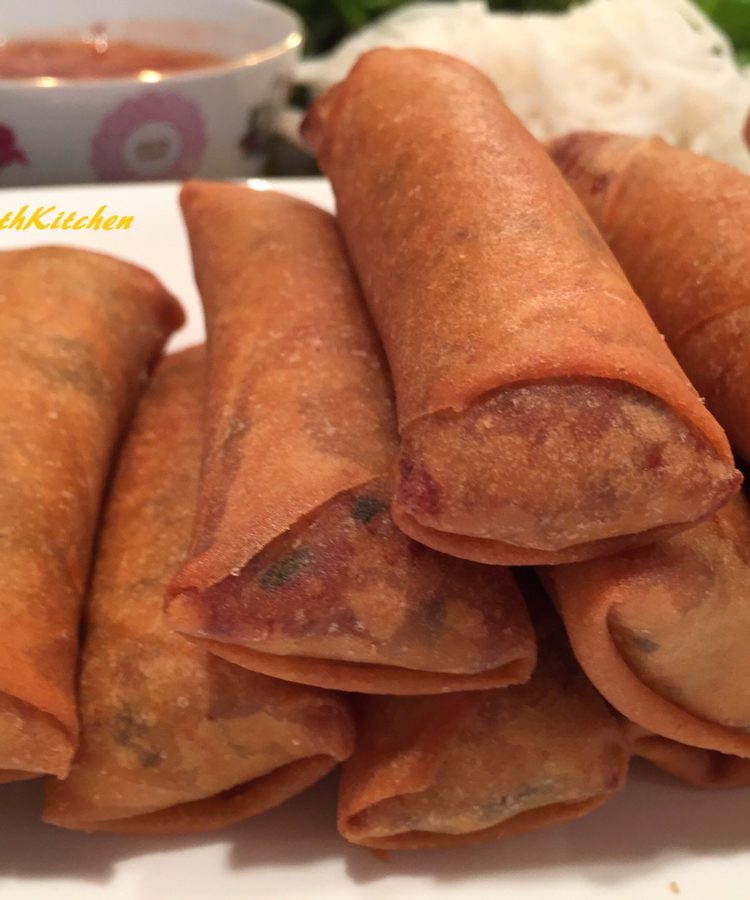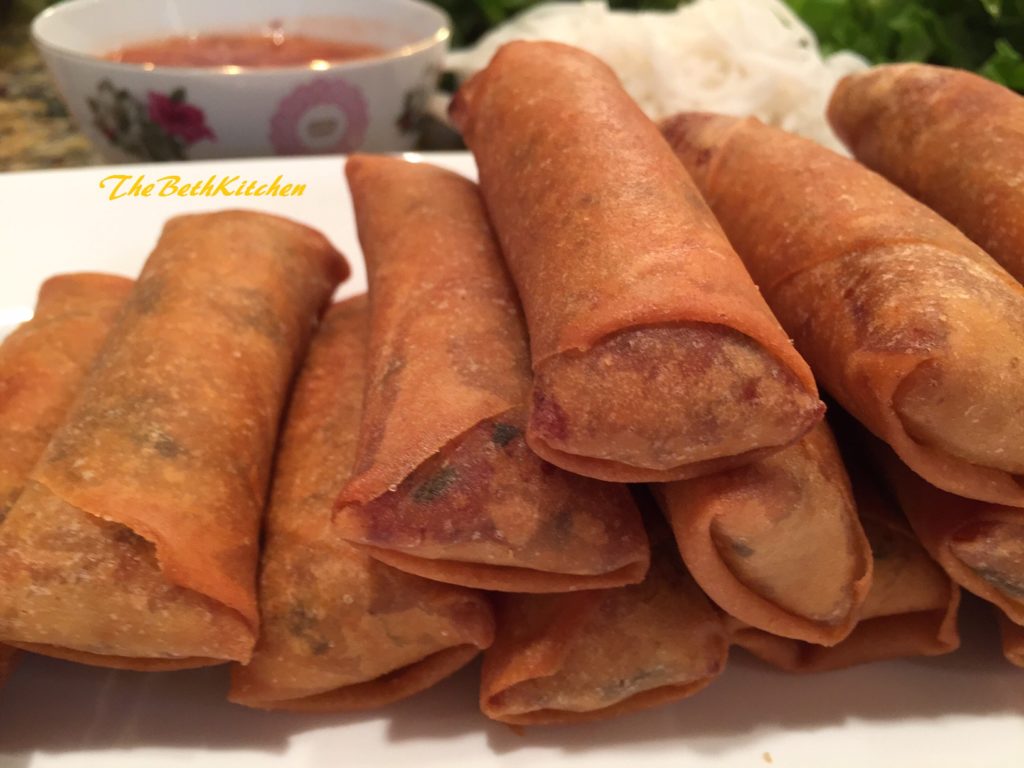 Chả Giò/Egg Rolls/Crispy Spring Rolls
2016-05-06 20:10:44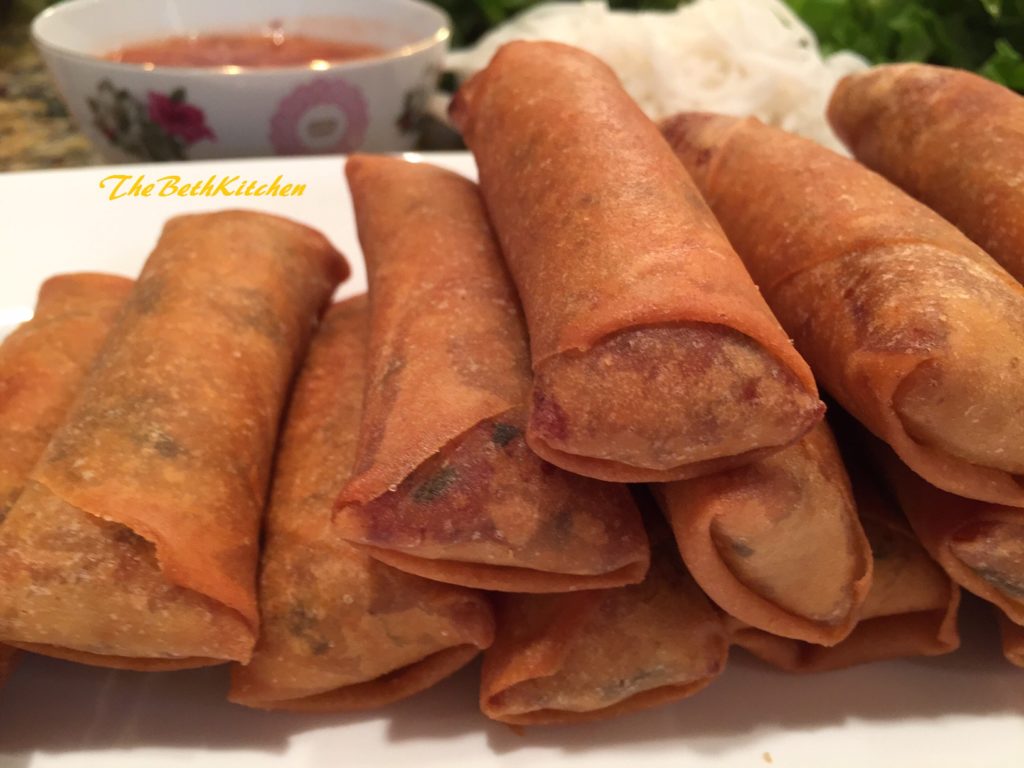 Vietnamese Egg Rolls/ Crispy Spring Rolls is a delicious treat, that will please everyone. This recipe will show you how to make it tastier and crispier.
Ingredients
Ingredients are written in English and Vietnamese.
Nguyên liệu được viết bằng Tiếng Anh và Tiếng Việt.
Ingredient for 50 small or 40 large egg rolls
*
1 lb ground pork
12 oz - 20 shrimp peeled, de-vein
1/2 cup black fungus, soaked rinse, drained well.
35 gr - 1 oz vermicelli noodle
8 oz taro
9 oz carrot
2 large shallots
4 cloves garlic
2 eggs yolk
2 eggs white + 1 Tbsp water
2 Tbsp sugar
1 tsp kosher salt
1-1/2 Tbsp fish sauce ( 3 crabs brand )
1 tsp pepper
1 Tbsp sesame oil
2/340 gr packages spring roll shells 50 pieces,
size 8" (200 mm x 200 mm)
oil for deep fry
* For YouTube tutorial video, click into the link at the bottom of the page.
* Please follow my step by step process.
* Allow the filling to marinate in the refrigerator for 1-2 hours.
* Deep fried the egg rolls at 350°F 4-5 mins for the first time then allow the oil come back to 350°F then fried second time for 2-3 mins. Watch the egg rolls closely to prevent it from getting burnt.
* Enjoy your delicious egg rolls!!!
********************************************
Nguyên liệu cho 50 cái nhỏ hay 40 cái lớn
*
1 lb thịt heo xay
12 oz 340 gr tôm khoảng 20 con lớn lột vỏ và bóc chỉ
1/2 cup nấm mèo sợi - ngâm nở xả sạch, vát ráo
1 lọn bún tàu nhỏ - 35 gr
230 gr khoai môn đã gọt vỏ
260 gr carot
2 củ hành tím lớn bằm nhuyễn
4 tép tỏi băm nhuyễn
2 lòng đỏ trứng
2 lòng trắng trứng + 1 Tbsp nước
2 Tbsp đường
1 tsp muối
1-1/2 Tbsp nước mắm ngon ( hiệu 3 con cua )
1 tsp tiêu
1 Tbsp dầu mè
2 gói vỏ bánh chả giò 340 gr mỗi gói khoảng 8" vuông ( 50 cái )
Dầu ăn để chiên
* Các bạn theo dõi cách làm cho kỹ và nhớ ướp nhân trong tủ lạnh từ 1-2 tiếng.
* Dầu nóng trước 350°F chiên chả giò lần đầu 4-5 phút.
* Sau đó làm dầu nóng lại 350°F chiên lần 2 thêm 2-3 phút.
* Chả giò ăn nóng thì tuyệt vời!
Chúc các bạn có một bửa ăn ngon miệng!
Adapted from Click here for YouTube video tutorial---Bấm vào đây để xem cách làm.
The Beth Kitchen http://www.thebethkitchen.com/