BÁNH DA LỢN KHOAI MÔN- STEAMED LAYER CAKE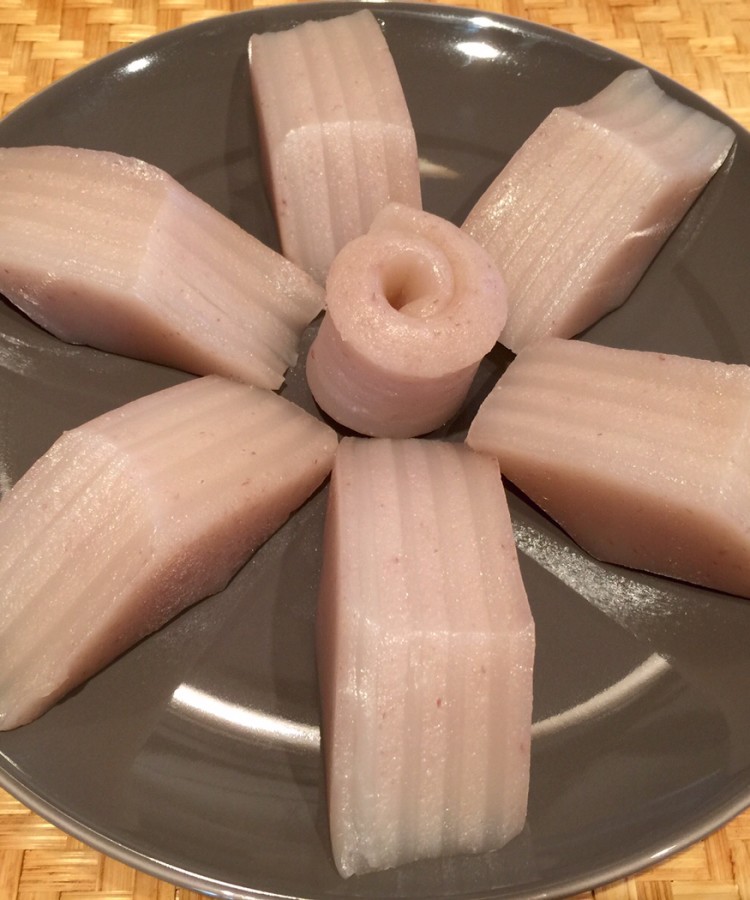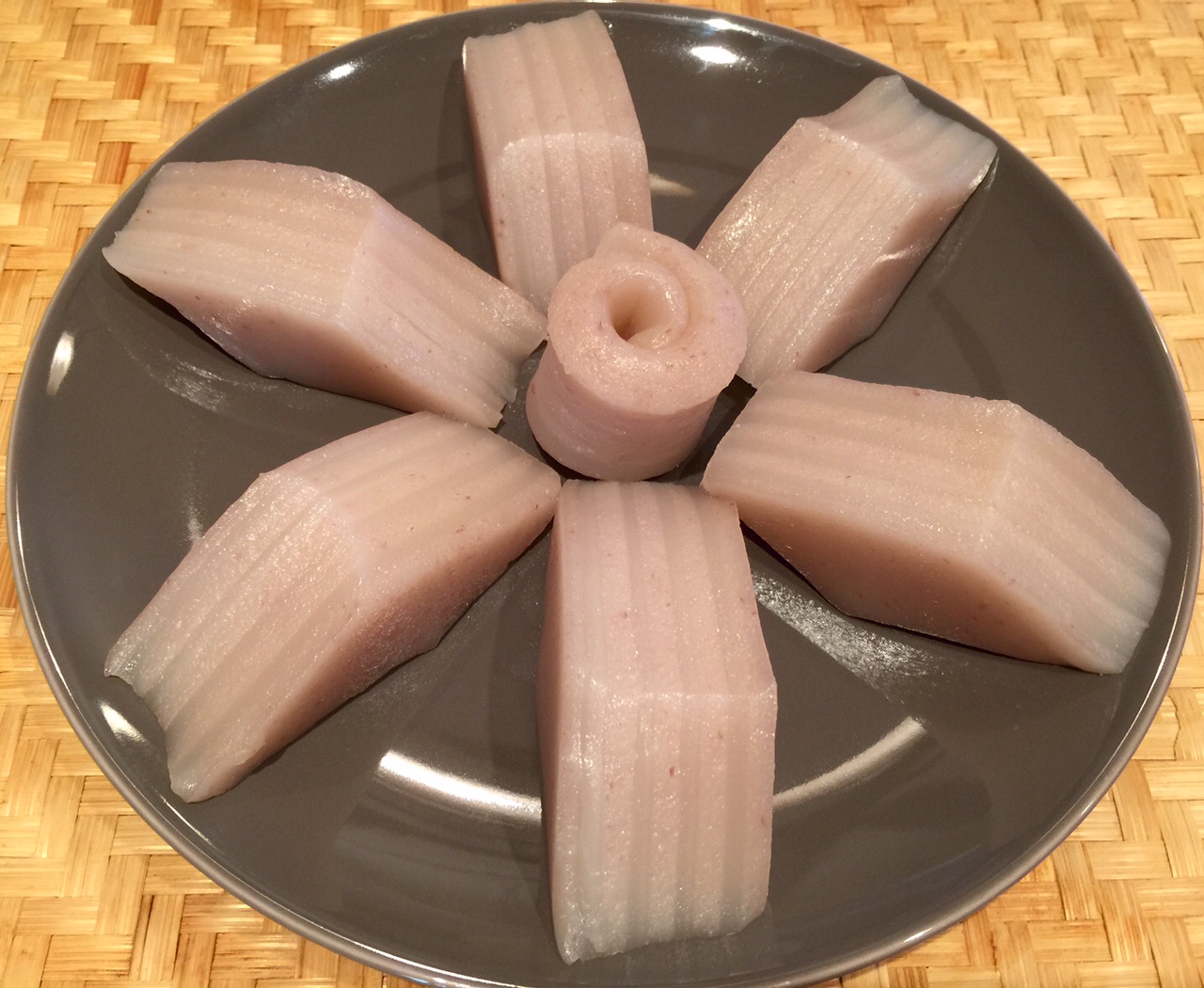 BÁNH DA LỢN KHOAI MÔN- STEAMED LAYER CAKE
2016-02-17 10:07:44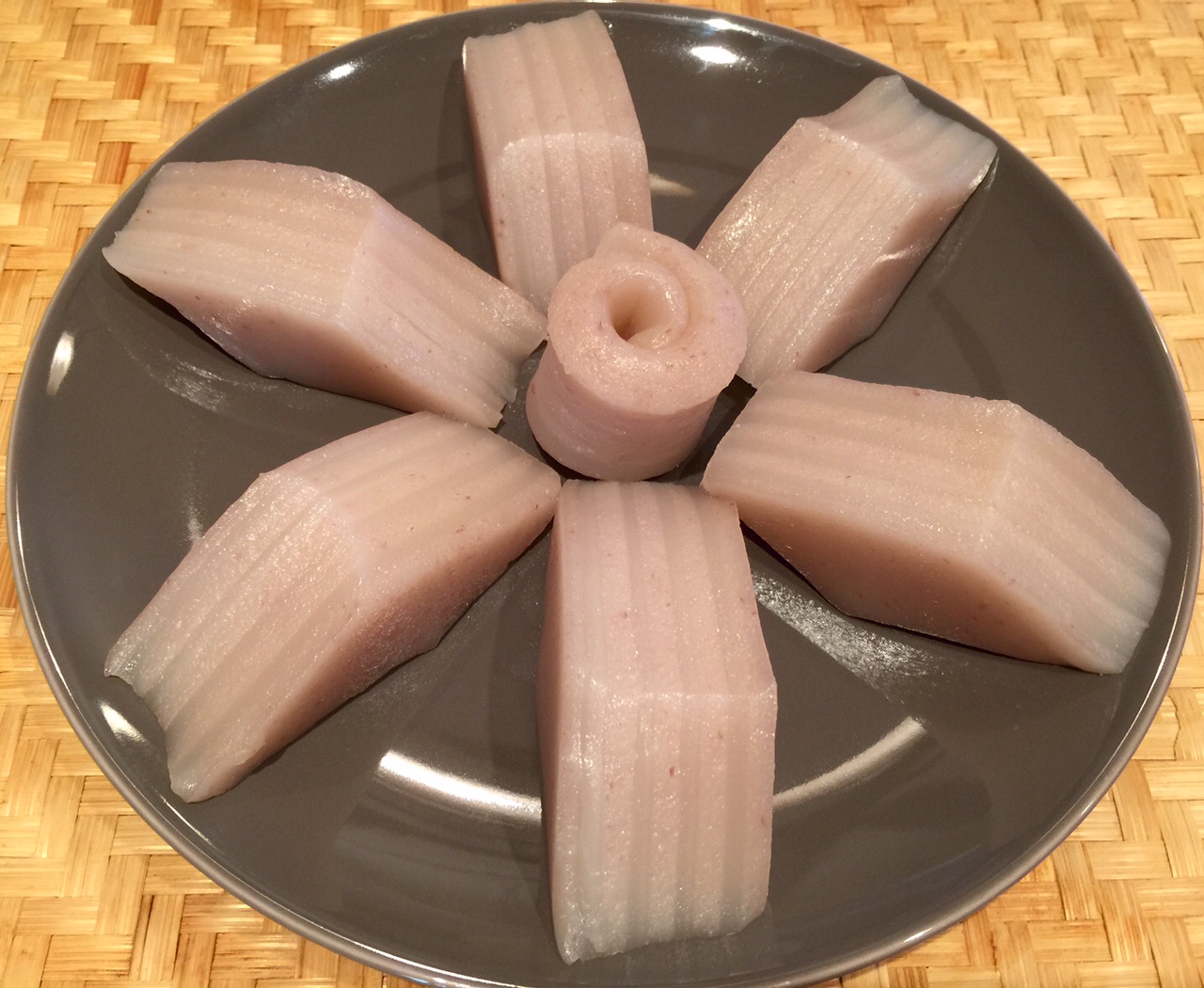 Vietnamese steamed layer cake,Taro with coconut. The cake had a chewy texture and not too sweet combined with layer of rich coconut and taro. This yummy, delicious cake very popular in Southern Vietnam.
Ingredients
* Ingredients are written in both English and Vietnamese.
* Nguyên liệu được viết bằng Tiếng Anh & Tiếng Việt.
Ingredient for 2 cakes
1 lb peeled taro cut into 1/2" cube - steam for 15 mins
1/4 cup white sugar
1/8 tsp kosher salt
2/3 cup water
2 can 13.5 oz coconut milk
1 cup water
1-3/4 cup white sugar
1/4 tsp kosher salt
1 bag - (16 oz)Tapioca starch
1/2 cup rice flour
* FOR step by step YouTube Video tutorial, CLICK the Link at the bottom of the page.
* Steam the cake over boiling water, fill the steamer more than half full. Always keep the water more than half full.
* Feel free to add few drops of the food coloring, if you want your cake more colorful.
**************************************************
Nguyên liệu cho 2 bánh lớn
1 lb khoai môn đã gọt sạch - cắt nhỏ ( 2 chén đầy )
1/4 chén đường
tí xíu muối
2/3 chén nước = 150ml
2 lon nước dừa (một lon 13.5 oz)
1 chén nước = 250ml
1-3/4 chén đường cát trắng
1/4 mcafe muối
1 bịt bột củ năng 16 oz
1/2 chén bột gạo
Lưu ý
* Nước hấp bánh phải thật sôi và lúc nào nước cũng phải khoảng hơn 1/2 nồi. Có thể cho vào bột vài giọt màu thực phẩm nếu thích.
Adapted from Click here for YouTube video Tutorial---Bấm vào đây xem video.
The Beth Kitchen http://www.thebethkitchen.com/